Build stronger, happier remote teams
Too often we get caught up in our work and forget to recognize each other, have a little fun, and celebrate. HeyTaco is the answer.
Get started

More than 5000 happy teams from small businesses and Fortune 500 companies use HeyTaco
Invigorate your team with acts of kindness
HeyTaco sparks conversations and builds stronger relationships with its fun and unique kindness currency...tacos!
How it works
Step 1. Add HeyTaco to Slack (what is Slack?)
Step 2. Include taco emojis in your messages to show praise, appreciation, or to just simply put a smile on someone's face.
Step 3. Watch your team come closer together.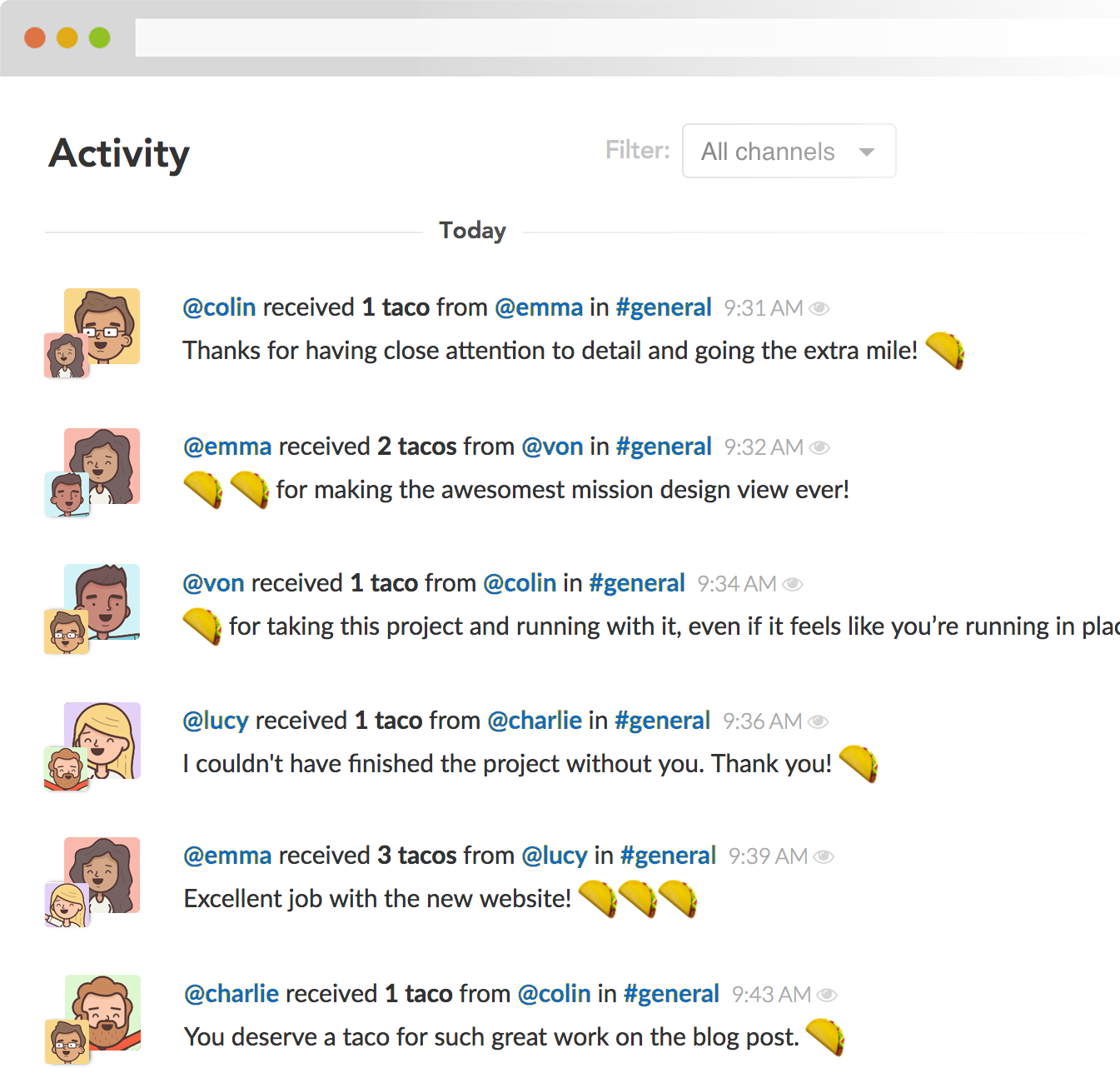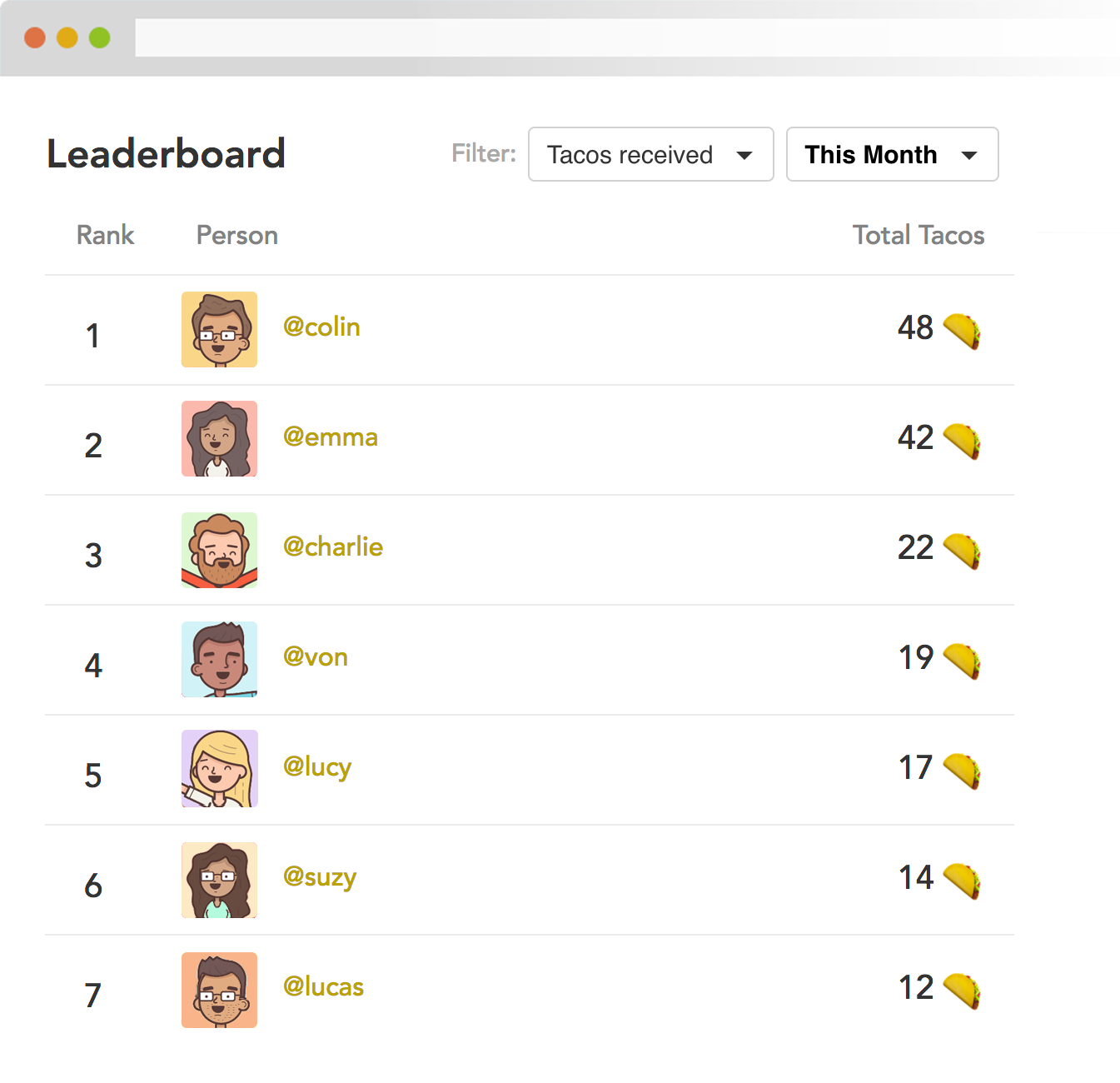 Discover the greatness of your team
Activity feeds reveal all the great things happening on your team.
Leaderboards
Activate leaderboards for some friendly competition and see who's giving and receiving the most tacos.
Get started
Create special moments by giving fun gifts
For truly special occasions give someone one of your unlocked gifts to let them know you really care. You'll unlock virtual gifts as you hit new achievements.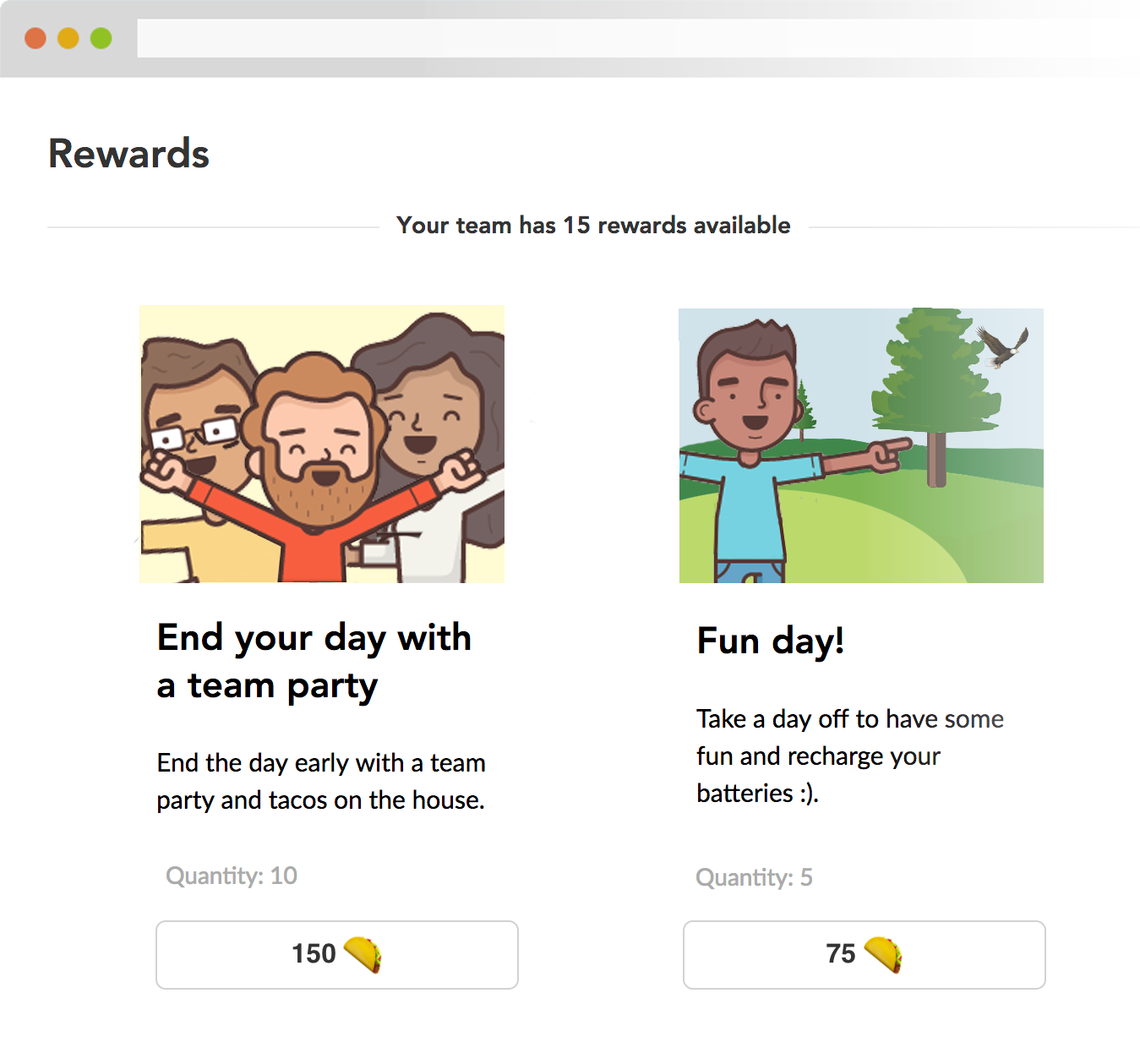 Celebrate with rewards
Celebrating as a team or individual is a healthy and fun activity we often forget to do. Now your team will celebrate more when they redeem their tacos for your custom rewards. Remote-friendly reward ideas
Get started