How HeyTaco! Works
We make it quick and easy to start spreading appreciation.
Step 1. Add HeyTaco! to Slack
Step 2. Give tacos to people you appreciate
Step 3. Watch appreciation spread
Read: Why we built HeyTaco!
@arthur





Leaderboard
Keep track of all the taco giving on your leaderboard.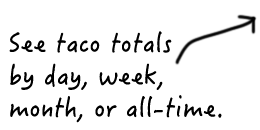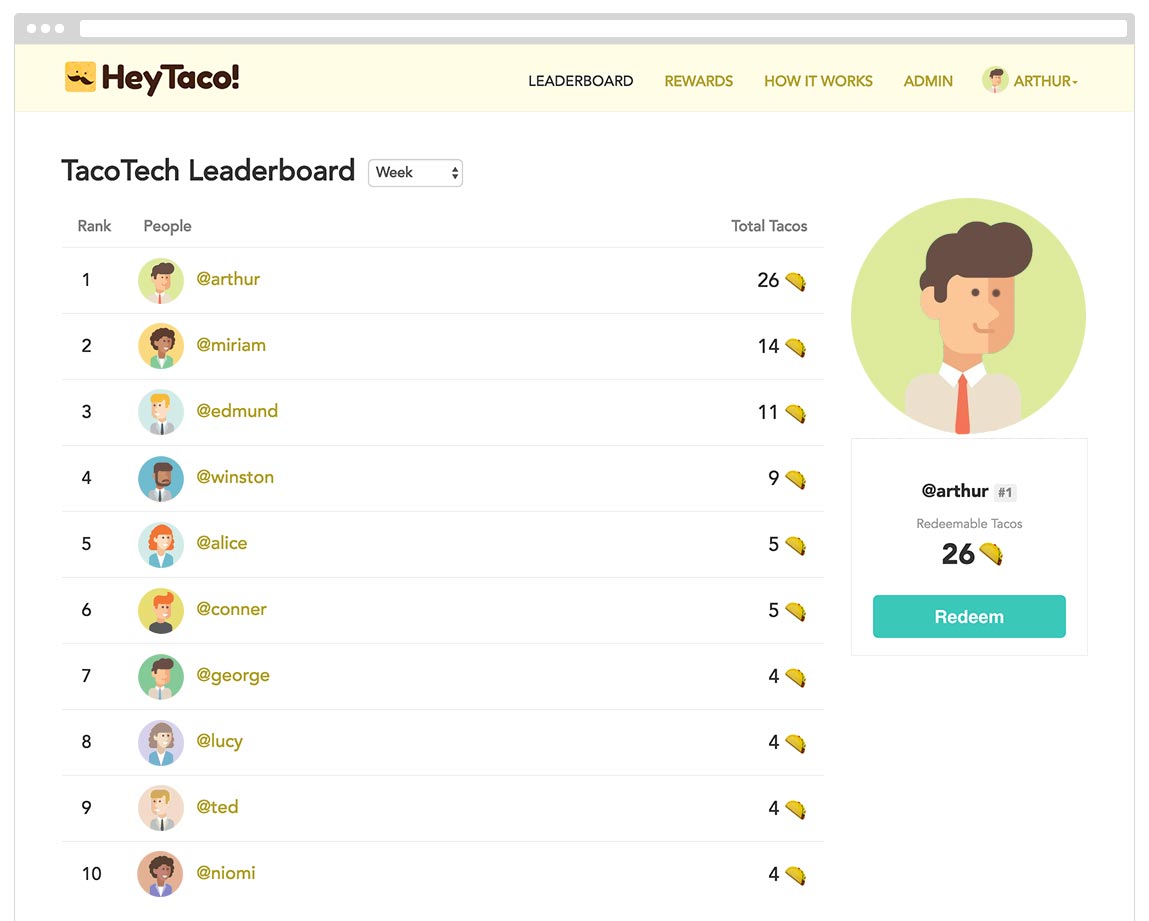 Rewards
Have fun creating special rewards for the team.